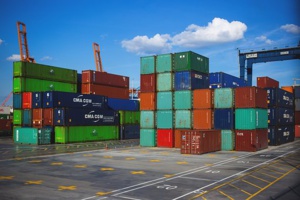 Ever after quitting the E.U, "nearly 50 developing countries including Bangladesh, Sierra Leone and Haiti", will have "duty-free" access to Britain's markets for goods. According to the government, nearly forty eight countries would be privy to this "tariff-free exports" benefit to the U.K. on everything other than "arms and ammunition".
Moreover, following its official exit from the E.U., Britain will "explore options to expand trade relations further". In a statement, the "International Trade Secretary", Liam Fox told:
"Our departure from the EU is an opportunity to step up to our commitments to the rest of the world, not step away from them".
"Free and fair trade has been the greatest liberator of the world's poor, and today's announcement shows our commitment to helping developing countries grow their economies and reduce poverty through trade."
Negotiations between the E.U. and Britain over Brexit concerning various "EU priorities", like the potential "Brexit bill" and the future of "trade deals with the bloc", have set in motion. Reuters further reported:
"According to the government, around 20 billion pounds a year of goods were shipped to Britain from these developing countries, accounting for around half of its clothing, a quarter of its coffee and other goods such as cocoa, bananas and roses".
References:
www.reuters.com