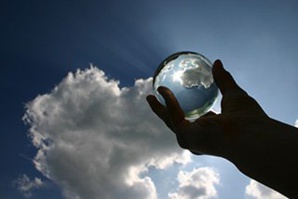 The Forrester Research, Inc. "unveiled" the predictions of 2016 applicable to the "Asia Pacific business leaders", whereby the leaders of CMOs, CIOs and CX or "Customer Experience" section to assemble to arrive at a "customer-obsessed growth" for which they will be adopting "human-centered design and data analytics" through which they intend to offer "exceptional experiences".
Dane Anderson is the vice president of the Forrest Research's Asia Pacific wing's "Research Director and Region Manager", who stated:
"2016 will be a pivotal year for companies adapting to digitally savvy and empowered customers. Companies moving along the age of the customer path will begin to thrive, while laggards will begin the slow descent to failure. Strong leadership is essential, and collaboration necessary between CMOs, who must step up and lead customer experience efforts, and CIOs, who must accelerate the business technology agenda."
As per BusinessWire the "top predictions" of Forrester that will impact Asia Pacific through "their implications", are:
"For Marketing & Strategy (CMOs)"
It is believed that "eCommerce initiatives" will be embraced by the digital marketers within their core responsibilities, as the professionals will be under the pressure of delivering sizeable "business outcomes" besides establishing the necessity for a formalised customer path that takes care of "digital marketing engagement to purchase".
Moreover, the innovation of mobile market will push for better "customer experiences" as the services in the related markets are growing "into office service delivery" with a shifting emphasis on online trend. In fact, moving more into the coming year of 2016, more and more customers will be demanding "seamless mobile-first, and fully digital experience". The growing popularity of "players like Alipay and WeChat in China" seals the fact that "digital wallets" are gaining "traction across the region".
"For Business Technology (CIOs)"
On the other hand CIOs will turn to "design thinking" whereby ensuring that "they are adopting a business technology (BT) agenda". The said agenda can become their key to winning and retaining customer services.
Furthermore, BusinessWire writes:
"New platforms and services will flourish: Technology leaders like China's Baidu, Alibaba and Tencent (BAT), as well as digital Software-as-a-Service startups, will roll out new platforms, mostly cloud-based, that create opportunities for CIOs and the BT agenda".
"For CX Leaders"
As per the forecast, the firms of Asia Pacific are likely to optimise the "MNCs' localization failures" and expand their "market shares" as "International companies that do not seek to localize their CX initiatives will face increased competitive pressure from Asia Pacific-based companies". Therefore, the latter need to "improve their customer experience across all customer touchpoints".
Moreover, BusinessWire states:
"Human-centred design methods will fuel CX excellence: More companies in Asia Pacific are realizing the need to place the customer at the center of their businesses and organize their service design around them".
References:
www.businesswire.com