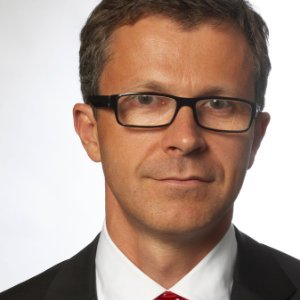 ChristopheGurtner, CEO of Forsee Power
You describe your company as a "battery system integrator." Can you explain it further?

A battery system integrator is actually a new kind of positioning within the sector. Previously, if you were a single cell or battery manufacturer, you had direct access to the application and to the user. It was simple, if you were in your car and had to turn on the battery of a car you would simply connect the plus and minus pole of the battery, it was an easy job. Even if you had to plug several batteries together, you could still connect the plus and minus together to get the car to run.

But today's batteries are much more complicated. Batteries are a complete system with much added value. Now it's not about connecting one or two batteries together, it's about connecting hundreds or thousands of batteries and cells together. You have to manage to balance the energy of the different cells together, to control the safety and temperature, among other things in order to operate the system. This means there is a need for engineers who are specialists in electrochemistry, mechanics, cell management, plastics, electronics, hardware, software, among other specialties, and combining them creates a battery system.

Therefore, serving as a battery system integrator allows us to bring a complete system to the market. An electrochemical company does not necessarily have all the right skills. Each company has its strengths and weaknesses, for instance cell manufacturers know how to make single cells. Battery system integrators know how to make a complete system. This is what the market needs today and beyond, in order to be able to give life to trucks, buses, trains, boats, and other essential modes of transportation.

You have developed your company's strategy to be tailored to B2B clients. Is your company to be defined as a 'multi-niche' player?

Well, we are not going after the whole market, the world's battery market today is a 60 billion dollar market. We are running for a small portion of this market, which is still a multi-billion dollar market. We could say that we are a niche player, but this would reduce the ambitions of the company to something much too small.

Actually, the segment for which we are entering, including heavy electric modes of transportation, such as buses, trucks, trains, trams or boats, you might view it as a niche. In Europe alone, millions upon millions of cars are manufactured, compared to only 20,000 or 30,000 buses. In that case, you can recognize us as a niche player. However, the battery of a bus is about 15 times the size of a battery used in a passenger vehicle. It is much more complex, technical and requires much increasingly added value – this is the market we are excited about. And the markets we focus on are of high technical value, with strong development where we can develop all of our skills and abilities to make the systems that will last for years, which is exactly what is needed by their users.

Is there an economic reality beyond the political discussions about the so-called "Energy transition"?

Today, for the first time in history, the total cost of ownership for electric vehicles aligns with the total cost of ownership for a conventional vehicle. Because of that, political talk becomes reality. If we had not managed to reduce the costs and increase the lifetime of electrical systems, these electrical systems wouldn't perform as well as conventional systems and therefore the political discussions could never translate into reality. The economic, technical and financial reality is stronger than the politics, and ultimately goes beyond environmental protection.

What are your key projects and the main markets you consider targeting over the next few years?

We are targeting three markets: the professional portable battery market, which includes mobile equipment, medical equipment, robots, industrial tools, e-bikes and scooters, for instance. Another market we are focused on, which is even bigger today, is the electric heavy transport market, such as buses, trucks, tram, trains and boats. The third is the energy storage market, which includes mid-size systems for residential storage, from 5 to 10Kw per hour up to 1 or 2 Mega Watts per hour.

There are systems above 5 Mega Watt/hour up to 30 Mega Watt /Hour, but we do not include it in our strategic scope and position. Instead we include it in the midsize market, which is more technical, for industrial products or off-grid products, used in countries looking for these solutions instead of building a conventional grid network.

Forsee Power is a France-Based company, whose clients are established all over the world. Do you notice different technological needs depending on countries or regions?

Our head office is in France, but 60 percent of our teams are outside of France, in Europe, Asia, or in North America. Seventy percent of our turnover is outside of France, and as such, we cover the worldwide market, which doesn't mean that we go for everything and everywhere, but rather that we have the knowledge and expertise of the requirements of the portable battery market in China, in North America or in Europe. The market has become global and the technical demand is the same across borders.

Although the needs might be different, we are trying to make the same kind of vehicles that work well in all these regions and we have a really clear knowledge-based vision of that, with customers in all these regions.

When talking about electric transports, today we are supplying the largest bus manufacturers in north-America and Europe. We are also developing with some of the largest manufacturers in China. For energy storage, the market is more fragmented and that's why we target industrial or off-grid clients on a case by case basis. In both of these markets, being present worldwide has allowed us to build up this expertise.

Are western countries still fast-growing markets? Do they still take a technological lead?

In terms of market demand Asia is ahead of Europe. In terms of electrochemistry, which is the cells and components we are using for our battery systems, they mostly come from Japan and Korea, where you can find the latest technologies. Yes, Europe and North America are behind, but I still think that as a battery system integrator our strong technology is recognized worldwide because we sell it to North America or Asia. What we hope is that the demand in Europe will grow at a faster pace, allowing us with more access to more customers in Europe. We are excited to sell in China and in the U.S because the markets are there, but we look forward to the demand growing in Europe.

Why do emerging countries show big interest in battery tech and off-grid devices?

Especially for the off-grid technologies, developing countries are the main markets for us. It is where our teams spend the most of their time and it is where we have the most projects with our company, in Africa, in South East Asia and in the Middle East. The grid there is not as good as what we have in Europe. It works almost like the telephone market. In some of these areas, telephone lines were never installed and they jumped ahead to mobile phones. It's the same case for electricity. If you have no network, instead of building up a network, you build off-grid stations. For example, solar grid stations with battery storage can electrify villages, schools, buildings, factories, etc. This is what we target at Forsee Power, and this is clearly where the growth is stemming from.