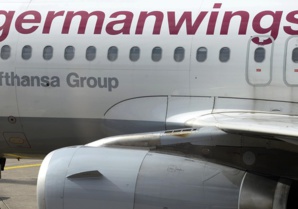 getty images
Amount includes the cost of compensation to relatives of those killed 144 passengers, the cost of the search operation and genetic examination of the remains.
The cost of the deceased aircraft valued at $ 6.5 million. Reuters notes that insurers clinch the matter of compensation to the families of passengers through the court; the process can take months.
An informed source in the insurance business agency said, it was too early to assess the costs of insurers, they may either above or below estimated price.
Handelsblatt reported that the insurance companies cooperating with Lufthansa booked $ 300 million on the estimated payment.
This writes Deutsche Welle.
Handelsblatt said that $ 300 million is almost twice bigger than the existing standards, as insurers usually refer to the sum of $ 1 million for each victim, plus the cost of the aircraft.
However, in the case of the Germanwings aircraft, insurers consider the likely protracted and costly processes for payment of compensation to the relatives of the victims, the newspaper writes.
Thus, the concern is trying to prevent individual actions.
In the case of individual actions, Lufthansa will have to prove in court that the airline could not prevent the tragedy.
Concern Allianz, as well as other aircraft insurers, an American corporation AIG and Swiss company Swiss Re, have not commented on this information.
Last Friday, Lufthansa announced that it proposes to pay an initial financial assistance to the victims of the rate of 50 000 euro per passenger.
It is worth noting that the second largest airline in Europe - German Deutsche Lufthansa AG - has one of the oldest air forces in the world.
The average age of the aircraft in the Lufthansa fleet and its subsidiaries is 12.4 years, making the company the ninth in a list of airlines that choose to use the oldest aircraft.
It is worth noting that in the top ten companies with the oldest fleet, five companies are American and only two are European.
March 24, in the south-east of France, in the town of Digne-les-Bains on the north of Nice crashed Germanwings airline's passenger Airbus A320, which headed from Barcelona to Dusseldorf.
It later emerged that the co-pilot Andreas Lubitz locked the door to the cockpit, changed the password required to log in, and was likely to change aircraft autopilot mode on freefall.
The commander of the crew's attempts to penetrate cabin continuing until impact with the ground failed.
According to various sources, reported earlier, Lubitz was under treatment due to visual impairment, and suffered severe psychosomatic disorder.
Before that, it was reported that Lubitz could suffer from depression.