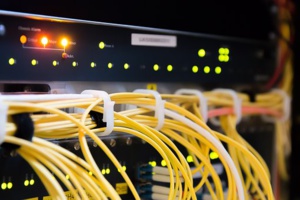 Germany's four parties, including Chancellor Angela Merkel's Christian Democrats (CDU) and the Bavarian sister party, wrote a joint paper stating they would make upgrading the country's broadband network a priority.
The development comes in the wake of Germany lagging behind other industrialized nations on digitization; as a result political parties are facing calls to ramp up investments in the sector so as to not lose its competitive industrial edge.
While smaller parties, who have huddled together to form a new government, including the pro-business Free Democrats (FDP) and the environmentalist Greens, have called on the government to sell its stake in Deutsche Telekom to help fund the upgrade; however in late September when Merkel's party registered a narrow win, there was no mention of sale of assets.
The Greens have proposed that the government park its 14.5% stake in Deutsche Telekom at a state development bank which will raise 10 billion euros.
The FDP's proposal is more extreme as it demands that the government's sell its entire 31.9% stake in Deutsche Telekom.
Merkel's conservative party wants to allocate 3 billion euros a year from the budget to build a 5G network that will complement the fiber-optic push.
As per Merkel's party, the country's finances are strong and that there is no need for the government to divest its stake in Deutsche Telekom.
($1 = 0.8586 euros)
References:
https://www.reuters.com