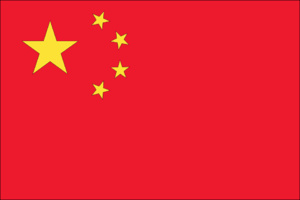 In the presidency of Donal Trump, the "Asia-Pacific trade deal" has no future, as the President-elect blocked the option, whereby China has an open podium to seize the trade leadership for the same.
On Tuesday, Australia and Japan showed their commitment towards TPP, following Trump's decision to come out from the "12-nation Trans-Pacific Partnership" as he assume his office, as he considers the deal to be "a potential disaster for our country". The said declaration by the U.S. president-elect end any hope for the deal in the future, while it had marked a "signature trade initiative of President Barack Obama", which within five years of making aimed to take hold of the forty percent of global economy.
TPP's aim of abolishing trade barrier for "Asia's fastest-growing economies" would not be effective without the U.S participation. It need the approval from minimum six countries which has a combined strength of eighty five percent of GDP of the "member nations". In the words of Japan's Prime Minister, Shinzo Abe:
"the TPP would be meaningless without the United States".
However, a senior official of Japan, informed that without the U.S. approval the "TPP won't just die". Shinpei Sasaki, from the TPP's Cabinet Office, said:
"It just continues in a state of not being in effect. In the future if the United States takes the procedures and it passes Congress, that would satisfy the provisions and the TPP would go into effect."
While Reuters reports that:
"Other members of the 12-nation grouping could conceivably work around a U.S. withdrawal".
The Trade Minister of Australia, Steven Ciobo, said:
"We could look at, for example, if China or Indonesia or another country wanted to join, saying, 'Yes, we open the door for them signing up to the agreement as well.'"
While, the Prime Minister of Singapore thinks that negotiating without U.S. "wouldn't be easy"; he added:
"If you sign a fresh agreement, you have to go through it again. We haven't crossed that bridge yet. We'll cross it if and when we come to that."
On the other China pushed forth its own agenda for creating a new version of "Asia-Pacific trade pact", named the "Regional Comprehensive Economic Partnership", which "notably excludes the United States", which takes a traditional "trade agreement" approach by "cutting tariffs rather than opening up economies and setting labor and environmental standards". Nevertheless, RCEP hogged the limelight in the weekend summit held at Peru.
According to the Foreign Ministry of China, which keeps an "open attitude" towards any future steps for promoting "free trade", while a spokesperson stated:
"We are willing to keep pushing the (RCEP) talks process with all sides to achieve positive progress at an early date".
References:
http://www.reuters.com/