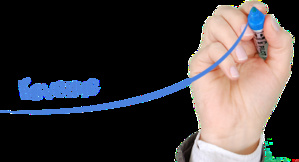 It is now the second time within a period of three months that Infosys Limited, the "second-largest software services exporter" of India, have lowered its "fiscal-year revenue growth target". The reason that triggered the cut was "an uncertain business outlook", while the repercussion sent the company's share tumbling down by over five percent.
In the April 2016, Infosys had expectations of its revenue growth by "13.5 percent", while in the month of July 2016, its targets had already dropped to "10.5-12 percent". However, on Friday, the 14
th
of October 2016, it reported that its net profit in the second quarter had gone up by "6.1 percent" and by the end of 31
st
March 2017, the company expect its revenue to increase between eight to nine percent in "constant currency terms".
Furthermore, Reuters reports that:
"India's more-than-$150 billion software services sector depends on North America and Europe for the majority of its revenue. The impending U.S. presidential election and the implications of Britain's 'Brexit' move to exit the European Union have both weighed on spending by western clients."
In fact, in the month of August, following the June voting decision of Britain to quite EU, Infosys had alerted of having noticed "some 'softness' in business", while the statement of the chief executive of the company, Vishal Sikka, issued on Friday, the 14
th
of October 2016, informed that the revised "annual revenue target" considered "our performance in first half of the year and the near-term uncertain business outlook".
The consolidated "net profit" of the company in its "second quarter to Sept. 30", showed an increment of "6.1 percent" in comparison to the previous year's respective figures, whereby totalling to "$541.51 million" and keeping ahead of the analysts' expectations. Moreover, Reuters added:
"The company said on Friday it added 78 clients during the three months to September, taking its total number of active clients to 1,136."
References:
http://www.reuters.com/