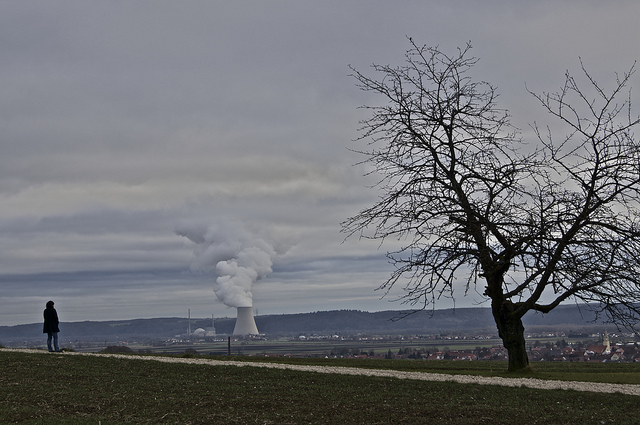 Jordan has signed a $10 billion deal with Russia to build the kingdom's first nuclear power plant, with two 1,000-megawatt reactors in the northern part of the country.

The deal was signed between Jordanian ministers and state-owned Rosatom company to facilitate the energy-poor Jordan to reduce imports and increase self-sufficiency in the energy sector.

The country lacks any form of energy sources and imports almost 96 per cent of its electricity. The unrest in its neighboring Iraq and Egypt has further escalated the need for self-sufficient energy resources within the country.

Jordan plans to finish the construction of the 1000 MW reactor plants in Amra by 2022, according to Petra News Agency. The country is also mulling the usage of uranium mined from Jordan itself to enrich the nuclear plant. Jordanian Atomic Energy Commission head Khalid Toukan said: "As you know, we lost the oil from Iraq, natural gas from Egypt, and the country has been bleeding and losing on an average $3 billion every year. "We aim to build a state-of-the art nuclear power plant that will be a showcase for the region and other newcomer countries," he added.

Toukan also noted that he is optimistic about the consumption of Uranium mined from Jordan in the nuclear plant. Rosatam's director Sergei Kiriyenko vowed to use Russia's rich experience of about 70 years in the nuclear energy field to build the plant. The Amra plant will be one among 20 the company is building across the world. "The power plant is the embodiment of a real strategic partnership," he noted.

The deal also has a clause on fuel usage according to which Jordan may buy fuel from Rosatom for the reactors for 10 years after which it may seek new suppliers. Jordan meanwhile has the right to send the nuclear fuel waste back to Russia. In October 2013, the country accepted Russia' s Atomstroyexport, leading nuclear power service exporter, as technology provider for Jordan's first nuclear plant.
The joint-partnership company will be 51 per cent owned by Jordan government while the rest 49 per cent will belong to Rosatum.

Russia's Rosatum is in an expansion spree after signing a secretive deal with Hungary to build two reactors there. The Russian president has also signed a MoU with Egypt to build the country's first nuclear plant at an existing research nuclear site in Dabaa.