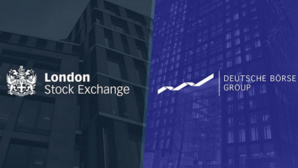 On Friday, the 26
th
March 2016, more details regarding the merger agreement between Deutsche Borse and London Stock Exchange Group has been made available whereby the C.E.O of London is likely to depart from the scene. Moreover, the announcement also revealed that "the combine group" is going to be based in London.
At present, Frankfurt based Deutsche Borse and London based London Stock Exchange Group would play the role as "intermediate subsidiaries" of the combine group which will have two headquarter stations one in Frankfurt and another in London.
Furthermore, the combine group will be seeking a "prime standard listing" on the "Frankfurt Stock Exchange" and a "premium listing" on the London Stock Exchange. The group will run on a "balanced governance structure" wherein both the companies Deutsche Borse and the "London Stock Exchange Group" will have equal representatives. Donald Brydon will occupy the post of Chairman, while Joachim Faber will be the Deputy Chairman cum the Senior Independent Director, along with Carsten Kengeter as the Chief Executive Officer cum the Executive Director and David Warren will carry on the "CFO and executive director".
Both the companies came together to establish a "joint committee" besides labelling the "Referendum Committee" in an attempt to get advice and guidance in the "implications of the vote by the UK electorate on that country's EU membership". When the transaction process will come to an end, the current C.E.O of London Stock Exchange Group, Xavier Rolet will "step down" from his post. In the words the Chairman, Donald Brydon:
"Xavier has been the architect of LSEG's considerable value creation and has offered to retire in order to ensure the successful creation of the new group".
"The board of LSEG is indebted to Xavier for this action, which is consistent with his focus on putting the interests of shareholders and clients first. He has agreed to remain available to the new board to assist in any way to ensure an effective transition".
References:
http://www.digitallook.com/