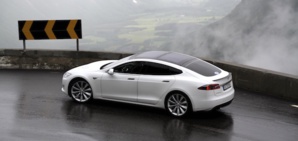 According to reports, the manufacturers of the luxury vehicle form the twenty three percent of the EV "plug-in electric vehicle" market. There are further expectations that the said market is on a rising graph whereby it will take over the fifty percent of the market space of by the early days of 2020, states "a new report from Navigant Research".
The report is titled "Electric Vehicle Market Forecasts" that enlists market forecast, size and share "analysis for the overall light duty vehicle" along with "light duty HEVs, PHEVs, and BEVs". The forecast of the global "annual LDV sales and vehicles in use" has been extrapolated to the year of 2024. Moreover, the report also gives "automaker and vehicle class" forecast whereby it compares "luxury vs. economy".
The market for EV has established itself well in Europe, North America and in the "developed parts of Asia Pacific", thanks to the support given by the respective government and "purchase incentives". However, within the global market's electric power sector many companies are looking for ways to take part in the best way for "encouraging EV market growth". Navigant Research's research analyst, Scott Shepard said:
"The end of 2015 marks the completion of the fifth full year of EV sales to key markets for major automakers. The market for electric vehicles has changed significantly over this time period, but the expected changes during the next five years will be even more impactful to the global automotive and energy industries."
Tesla Motors is a popular brand's name among the luxury electric vehicle, whereby the brand has "smashed Consumer Reports' rating system with its Model S, the P85D". While, conducting a "test track" in the regions of East Haddam, Connecticut, the car initially scored "103-point score in the 100-point-based rating system". Likewise, changes were made in the consumer report's "scoring methodology" to accommodate the "exceptionally strong performance" of the car, whereby "Tesla Model S P85D" was awarded a final "score of 100 points".
In the words of Mike Hower:
"Developing a wide net of EV charging stations remains one of the largest challenges facing large-scale EV adoption nationwide. Last month, EVgo, an EV DC fast charging solutions firm, entered into a Memorandum of Understanding with the University of California, San Diego to help support developments in sustainable energy technology, according to a recent announcement".
Moreover, there is already a "strong collaboration" that focuses "on the intersection of electric vehicles and energy storage", while the agreement "formalizes" the connection. Moreover, EVgo is carrying out projects "for assessing how owners of EV DC charging sites can leverage solar, battery storage and control systems to mitigate site host demand charges and provide services to the grid; and operating a fleet of bidirectional electric vehicles from Nissan and Honda, including a modified version of the Honda Accord Plug-in Hybrid, to test applicability of vehicle-to-grid technology for California".
References:
http://www.sustainablebrands.com/