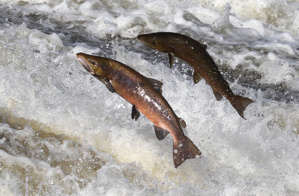 Walter Baxter
John Fredriksen made his fortune on offshore drilling and oil tanker traffic. In the best traditions of the Vikings, who were pirates and merchants at the same time, Mr. Fredriksen was not afraid to send his tankers to conflict zone, and to buy oil from Iran and Iraq. In addition to the first line in Norway, it allowed Fredriksen take quite a decent 11th place in a similar British ranking.

However, Fredriksen's capital fell immediately by 40% over the past 18 months - to 10.6 billion dollars. Nevertheless, not all assets of the adventurous Norwegian fell during this time. Cost of its 25% share in Marine Harvest ASA has increased by half. Nordea estimated that the asset is now worth US $ 1.6 billion. Fredriksen also owns about a quarter of Seadrill Ltd., engaged in offshore drilling.

After the success of tankers in the Middle East, Seadrill became the basis of Fredriksen's empire. This lasted until 2014. Today, John Fredriksen's share in this company is 7 times cheaper than its fishery assets. Moreover, if we add Seadrill to Frontline, specializing in the transport of oil, and also to oil trader Arcadia Petroleum, the total cost will still be smaller than that of Marine Harvest, the salmon farm.

Seadrill shares fell 93% from 1st June 2014. Fredriksen's share in this company is now valued at only 212 million dollars. The businessman invested approximately the same money in Seadrill in 2005. Over the same period, Marine Harvest's quotes rose by 75%.