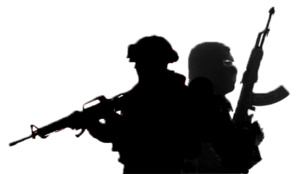 The possible suspect cum the "sole surviving" man involved in the Paris terror attacks has been on the wanted list, whereby the four month long search culminated on Friday, the 18
th
of March 2016. The news reports that following a gunfight between the police the terrorist, Salah Abdeslam, which took place in Brussels, the latter was made a captive.
The hunt for Abdeslam had turned frustrating to some extent which finally came to an end on Friday. Abdeslam is twenty six years old and it is thought that he was the one who drive the car which was carrying "a team of terrorists to the French national soccer stadium outside Paris" on the 13
th
of November 2015. Ibrahim, the brother of Abdeslam belonged to "a separate team of attackers in Paris" and ended up in blowing himself up.
The Belgium's Prime Minister, Charles Michel along with the French President, François Hollande, reported in a news conference that the success was "the product of a joint operation" and declared:
"This evening is a huge success in the battle against terrorism".
President Hollande also informed that "Abdeslam's extradition" will be requested to undergo a trial on the French soil, as he reminded:
"Although this arrest is an important step, it is not the final conclusion".
He also added:
"We must catch all those who enabled, organized or facilitated these attacks, and we are realizing that they are much more numerous than we had originally thought and identified".
After the year of 2004, the Paris attack that took place last November has been considered "the deadliest terrorist violence in Western Europe" which claimed the life of hundred and thirty people and while totalling a casualty number of over four hundred people. The mastermind behind the attack was the Islamic State and Hollonde assured that the search will continue in pursue of more rebels connection that exit between the "Paris attackers and other Islamic State militants".
According to Bendbulletin:
"Abdeslam was captured in Molenbeek, a neighborhood in Brussels popular with immigrants where he lived before the attacks. Belgian news organizations reported that he burst out of a house on the Rue des Quatre-Vents before he was shot in the leg and apprehended. A second man was arrested with him".
However, yet another man was brought into custody soon after the "gunfire and explosions", while as per Belgian prosecutor several family members who suspected to have hiding Abdeslam were also arrested.
The arrest of Abdeslam could be an opportunity for the authorities to gather further details on the plans related to the Paris attacks besides curbing "further terrorism in Europe" initiated by the Islamic State.
References:
http://www.bendbulletin.com/