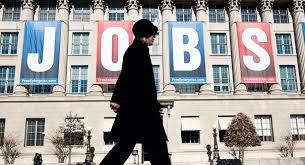 173,000 jobs were added to the American economy in August, which, according to analysts is a weaker than expected result and which could delay the long-awaited increase in interest rates by the Federal Reserve when policy makers meet in two weeks time.

However analysts are also of the view that the report is balanced and a decision by the Federal Reserve about the interest hike would be difficult to take. The data, according to analysts, was more tilted in the favour of the Fed holding back its rate hike decision till its next meeting in December.

There is a section of officials at the Fed who still believe that there is little risk in keeping monetary policy accommodative and waiting until December to tighten it.

Economists had anticipated that the hiring in August would be around 220,000-job gain which was more than the data revealed while the unemployment rate did well as it fell to 5.1 percent from 5.3 percent, the lowest since early 2008.