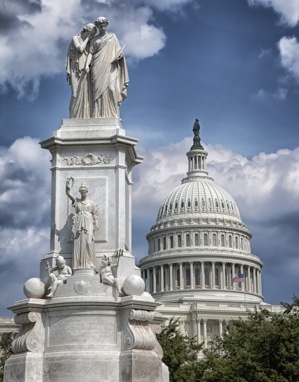 In the wake of the impending Donald Trump presidency, Republicans in the House of Representatives have agreed to weaken a nonpartisan ethics committee, on the grounds that it has grown too intrusive.
Democrats have responded to this move by saying that the new administration is trying to weaken independent oversight in the upcoming legislative session.
In a closed-door meeting Republicans have voted to place the Office of Congressional Ethics under the oversight of the House Ethics Committee thereby giving the lawmakers greater control over the independent body tasked with investigating their behaviour.
"The OCE has a serious and important role in the House, and this amendment does nothing to impede their work," said Republican Representative Bob Goodlatte, who sponsored the measure.
Nancy Pelosi, the House Democratic leader, who created the ethics office following complaints that lawmakers were unable to effectively police themselves, said the Republicans are eliminating the only independent body which monitors their actions.
"Evidently, ethics are the first casualty of the new Republican Congress," said Pelosi in a statement.
Incidentally, Republicans control both the chambers of Congress and the House of Representatives and are poised to remove significant portions of President Barack Obama's initiatives, including environmental and health related regulations and instead erect a conservative agenda once President-elect Donald Trump takes oath on January 20.
References:
www.reuters.com