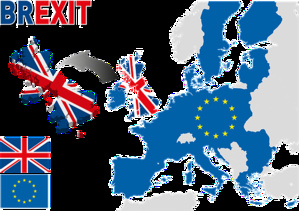 The "credit rating agencies" along with their bodies were asked by the "securities watchdog" of the European Union to disclose the records of "derivative trades" revealing "how they would" stop the market disruption once Britain's exit from the bloc becomes functional.
The ESMA, or the "European Securities and Markets Authority" in direct regulation of around thirty "credit rating agencies", for example "Moody's and Standard & Poor's". Moreover, it also overlooks "six trade repositories" that monitor "derivatives transactions". Many "repositories" and rating agencies are based out of London and reach out to "serve customers across the bloc". Moreover, given the fact that Brexit will be officially effective in the year of 2019, questions about the continuity of these companies' serves take a front seat.
As a result, ESMA declared that its "annual supervision plan" incorporates "an assessment of the 'potential implications' of Brexit", being in line with the objective of the watchdog to enhance "investor protection" and to promote "stable and orderly financial markets". ESMA added:
"ESMA has also started engaging with CRAs and TRs that may be affected by the outcome of the referendum to understand the preparations these entities are making".
References:
http://www.reuters.com