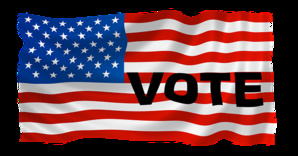 In a development that could potentially trigger an avalanch, the first set of charges in the special probe led by ex-Director of the FBI into Russia's possible meddling in the 2016 U.S. presidential election could potentially be unsealed as early as Monday and a target be taken into custody.
On Friday, a
federal grand jury
had approved the indictment while a federal judge had ordered that the charges be sealed, said a source who is briefed on the matter.
In January, U.S. intelligence agencies had come to the conclusion that Russia had interfered in its elections by hacking and releasing embarrassing emails and disseminating propaganda via social media to discredit Democratic candidate Hillary Clinton.
Mueller's team is also investigating whether Trump's campaign officials colluded with these efforts made by Russia.
The Mueller investigation is probing whether there are potential links between foreign governments and Trump's aides as well as potential tax evasion, money laundering and other financial crimes, said sources familiar with the probe.
The probe also includes whether elements in the current U.S. administration tried to obstruct the investigation.
Mueller was appointed to lead the investigation following Trump firing FBI Director James Comey on May 9, who was heading a federal probe into potential collusion with Russia.
Initially, Trump said he fired Comey because his leadership of the FBI was inadequate. However later, during an interview with NBC, he cited "this Russia thing" as his reason.
Mueller's investigators have interviewed Reince Priebus, a former chief of staff at the White House, Sean Spicer, a former spokesman as well as other current and former White House and campaign officials.
In July, FBI agents had raided the Virginia home of Trump's former campaign manager Paul Manafort.
His real estate and financial dealing as well as prior work for a pro-Russian political party in Ukraine are being probed by Mueller's investigators.
Mueller is also investigating Michael Flynn, who was an adviser to the Trump campaign and later became Trump's national security adviser. However, Flynn was fired from his job in February after he was found misleading Vice President Mike Pence on the extent of his conversations with Russian Ambassador Sergei Kislyak in 2016.
The possibility of unsealing the charges has drawn a sharp reaction from some of Trump's conservative allies who have called on Trump to fire Mueller from his job.
Sebastian Gorka, an outspoken former adviser who left the White House in August, wrote on Twitter that Mueller "should be stripped of his authority" and investigated if he executed warrants in the probe.
In the summer, the White House had said, Trump had no intention of firing Mueller even though he questioned his impartiality.
References:
reuters.com