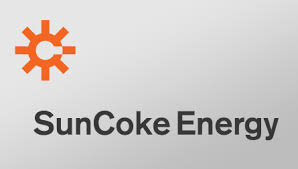 The announcement made by the U.S. Steel that was issued on the 6
th
of October 2015 received a statement from the "SunCoke Energy Partners, L.P." and the "SunCoke Energy, Inc." whereby the latter is to "temporarily" suspend the operations regarding the "flat-rolled" Granite City Works due to the "current market conditions". Therefore, the statement goes like this:
"SunCoke supplies coke to U.S. Steel's Granite City Works under a long-term, take-or-pay contract until 2025. Any potential temporary idling of their facility does not change U.S. Steel's obligations. We expect U.S. Steel will continue to honor our contract. We value our long-standing relationship with U.S. Steel and would assist in shipping coke to other U.S. Steel facilities."
Moreover, SXCP is protected by an commercial agreement of SXC which falls under "an omnibus agreement" and is likely to last till the January of 2018.
SunCoke Energy, Inc. is known for its "high-quality coke" supplies which integrate "steel industry under long-term contracts, the like of which include the "take-or-pay" category which goes through "commodity" along with "certain operating costs to customers". As per the company's claim:
"We utilize an innovative heat-recovery cokemaking technology that captures excess heat for steam or electrical power generation. We are the sponsor of SunCoke Energy Partners, L.P. (NYSE: SXCP), a publicly traded master limited partnership, holding a 2 percent general partner interest, 53 percent limited partnership interest and all of the incentive distribution rights".
Further information about SunCoke Energy, Inc. can be obtained at www.suncoke.com. The coke-making units of the said company are situated in the following places:
"Illinois, Indiana, Ohio, Virginia, Brazil and India".
The "publicly traded", SunCoke Energy Partners, L.P. is in a "master limited partnership" with SunCoke Energy, Inc. whereby manufacturing "high-quality coke" that is needed in the production of "blast furnace" steel. Moreover, it also helps in exporting and in "domestic coal handling services" for various industries like "coke, coal, steel and power" sectors. While BusinessWire informs that SunCoke Energy Partners':
"...coal handling terminals have the collective capacity to blend and transload more than 45 million tons of coal each year and are strategically located to reach Gulf Coast, East Coast, Great Lakes and international ports. SXCP's General Partner is a wholly owned subsidiary of SunCoke Energy, Inc. (NYSE: SXC), which has more than 50 years of cokemaking experience serving the integrated steel industry".
References:
www.businesswire.com