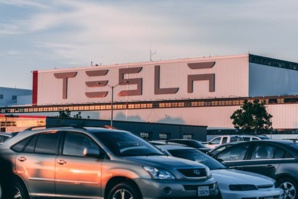 Tesla makes a crucial medical supply to healthcare systems across the globe. Contributing to help people amid the coronavirus pandemic, Tesla is sending "FDA-approved ventilators" to various hospitals.
Ventilators have proven to be a "critical piece of medical equipment" for patients combating the deadly virus which has already claimed "
62,376
" lives and on the whole infected "
11,59,515
" people on a global scale as of April 4, 2020. Coronavirus appears as a respiratory infection wherein patients often need to be put on ventilators to facilitate breathing.
As a result, most of the countries are facing a shortage of ventilators, while some countries, like Britain has order for more. Earlier, the Chief Executive Officer of Tesla, Elon Musk had announced of producing ventilators at Tesla. However, recently he revealed that he had purchased over thousand ventilators from China. In his words:
"China had an oversupply, so we bought 1,255 FDA-approved ResMed, Philips & Medtronic ventilators".
Moreover, the shipping cost of these ventilators will be absorbed by the C.E.O so that the hospitals in need will receive the device free of cost. On Tuesday, Musk announced:
"We have extra FDA-approved ventilators. Will ship to hospitals worldwide within Tesla delivery regions. Device & shipping cost are free. Only requirement is that the vents are needed immediately for patients, not stored in a warehouse".
Some of the above mentioned ventilators have already reached the "Elmhurst Hospital in Queens", New York. In fact, the said hospital has grabbed quite a bit of attention as one of the doctors from the hospital uploaded a video on the net saying:
"We don't have the tools that we need".
The city happens to take one of the worst blows of this pandemic as "43,000" more confirmed cases were recorded while as of April 1, the death toll rose "over 1000". In a Tweeter post, the NYC Health + Hospitals wrote:
"Special thanks to @Tesla for a donation of 40 ventilators to our team at NYC Health + Hospitals/Elmhurst #inQueens. These will be essential in the fight against the #coronavirus."
References:
businessinsider.in