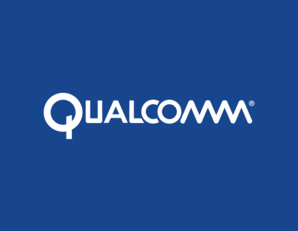 Qualcomm Inc. has shown consent for buying "NXP Semiconductors NV", whereby the deal will be the "biggest-ever semiconductor industry deal" of "$38 billion". As a result, it will expand the reach of Qualcomm's chips ranging from "phones to cars".
Qualcomm is a chips provider for Android as well as Apple Inc. Thanks to the deal, Qualcomm will turn out to be the "top supplier of chips to the automotive industry". In a way, it will reduce "its dependence on the smartphone market".
The company of Qualcomm is based out of San Diego and earns most portion of its profits from "wireless patents it licenses to the mobile industry". However, the same has been facing the slow sales of smartphone sales as the tough competitors from Taiwan and China fight to take up the place.
The "transformative consolidation" of Qualcomm swept across the industry, while the latest deal edges that of "Avago's (AVGO.O) $37 billion acquisition of Broadcom last year". Moreover Reuters informs:
"The equity value of Qualcomm's offer is $37.88 billion, according to Reuters calculations based on the company's 344.4 million diluted shares as of Oct. 2. Including debt, it is worth roughly $47 billion, the companies said".
The merger acquisition could generate an annual revenue over "$30 billion".
On the other hand, NXP is based out of Eindhoven, which became the biggest automotive electronics' maker in the world following its acquisition of "Freescale Semiconductor", whereby the deal took place for around "$12 billion".
According to Qualcomm, "$110 per share" would be offered in cash which means a "premium of 11.5 percent to NXP Semiconductor's Wednesday's close". There are plans of funding the transaction with "cash on hand and new debt", while "Goldman Sachs and JPMorgan" are committed to provide "debt financing" for the deal.
There are expectation that the deal will be closed by the end of the coming year of 2017, while the structure has been set to put in use "offshore cash flow in a tax-efficient manner" rapidly reducing the "leverage".
References:
http://www.reuters.com/