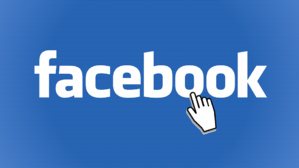 Facebook hits "4m" advertisers' record through its site as well as mobile app, whereby they reported an increment of thirty three percent in the same number within the period of "last seven months".
Many small businesses organisations are turning to Facebook for advertising and reaching out to "potential customers" base. Just a couple of months ago, in March 2016, Facebook revealed that it had reached the milestone of "3m" advertisers. Thanks to the "steep rise" in the mobile use, Facebook saw the significant growth in its advertisers' number. While, Sheryl Sandberg, the chief operating officer, adds:
"We think it's another proof point of the story we've seen for years, which is the move to mobile".
Eighty four percent of Facebook's total revenue is generated from advertising. In Sandberg's words:
"You're seeing our accelerating pace of growth, and what this shows is this is working. We're delivering results for small businesses and helping people connect with customers where they are, which is on mobile."
Digitallook also reported that:
"Over 90% of people use Facebook and its sister app Instagram primarily through their mobile devices".
References:
http://www.digitallook.com/