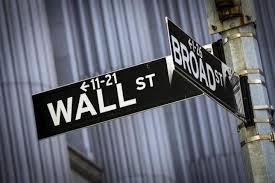 The United States' "social impact bonds" that met with a failure in their first attempt still retails the interests of various firms of Wall Street like "Deutsche Bank (DBKGn.DE), Santander Bank and Bank of America (BAC.N)", who are willing to provide support to these bonds.
Various philanthropic projects which are usually sponsored by any charity or by the government receive a funnelled private capital all thanks to the social impact bonds. The profit of the investors is determined by the yard stick of whether "a project saves public money by addressing the social issue it targets". About three years ago, the United States launched "first such program" which was sponsored by Goldman Sachs. The entire programme received an amount of "$9.6 million" which had to work towards reducing "recidivism among teenagers at New York's Rikers Island jail".
However, the Vera Institute, a non-profit organisation, which was involved in the "third-party" rung of the present programme called it a quit whereby announcing a "shut down in August". Initially, the programme was to last for "four years" but the failure of meeting the goal "to cut repeat offenses by 10 percent" caused the shut down. Owing to the unexpected shutdown the investors have lost quite a huge sum of capitals:
"Goldman lost $1.2 million and Bloomberg Philanthropies - a partner in the project - lost $6 million".
The firm officials report that in spite of the recent failure these performance contracts based on payment, namely the social impact bonds, retain their appeal to investors willing to "participate in and seek deals in that space". Echoing the market tendency, the "head of Deutsche Bank's global finance group", Gary Hattem states:
"We are certainly not going to distance ourselves from our explorations into doing social impact bonds because of what happened here. This is the frontier of something."
Nevertheless, the prison deal of Goldman was, no doubt, a tough one to crack as bringing in reformation "in the disruptive environment at Rikers" has been a "difficult" task. In the year of 2013, the initial part of the programme of "4.6 million" was launched by Goldman, which provided aid to low-income family children. The company still "expects to receive initial results" from this previous venture.
Moreover, the firm of Goldman has started two initiatives to help jail return juveniles and low income families to send their children to kindergarten; the amounts awarded for the projects were "$27 million" and "$16.9" respectively. Despite the complexity of social impact bonds, another "senior lender" of Chicago programme, the Northern Trust, besides Goldman, is still pursuing for opportunities. In regard to this interest, the Trusts head of "corporate social responsibility", Connie Lindsey writes in an e-mail:
"We hope that transaction structuring will become more standardized and require less time for transactions to close".
References:
http://www.reuters.com/article/2015/07/28/us-usa-socialbonds-idUSKCN0Q22GF20150728