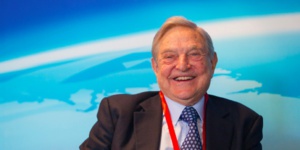 New York – 26 October 2015 – TruMid has opened up "new" horizons for the CDS and corporate bond trade market, whereby it made an announcement disclosing the "closing of the majority of an investment round". This was supervised by Peter Thiel, a tech investor.
The Thiel investor has a joint "private investment fund" which is handled by two firms, "Soros Fund Management and by Shumway Capital". Likewise, TruMid was roped into the "first external financing round" that took place sometimes in the beginning of this year. The capital is likely to boost the ability of e-trading platform, whereby the liquidity of "all market participants" will improve in turn.
The trading sessions used by the "all-to-all system" of TruMid is called "swarms". The system allows "anonymous and efficient interaction" amid the institutional users so that they can "drive mid-market pricing and best execution on round lot transactions".
Within a period of six months from TruMid's launch, it has established itself as "an early leader" in the field of "electronic trading". TruMid has many "institutional investors" that are on the top of the market in their trading platform. The "highly experienced team" working under TruMid specialise on "the buy-side, sell-side and interdealer broker space" whereby setting necessary relationships which can draw "a critical mass to trade".
The present round is likely to be of "$27 million" which will be entirely closed before this year ends. According to BusinessWire:
"TruMid is a FINRA-approved broker dealer and SEC registered ATS operator of an electronic trading platform for round lots of corporate bonds and CDS. TruMid launched April 29, 2015 and was designed with the fragmented nature of credit market liquidity in mind. It is an innovative all-to-all marketplace where buy-side can transact directly and anonymously with other buy-side and sell-side participants alike".
The team of TruMid consists of "credit professionals" who have "decades of experience" dealing on the buy-side as well as the sell-side. The trading sessions named swarms focuses on "a critical mass of the most important users" who are there in the market belonging from the same place "at the same time". TruMid's idea is to allow the price to be determined by the market participants which maintains anonymity and protects information in order to "unlock liquidity that may otherwise be on the sidelines".
Moreover, the "multi-stage trading protocol" of TruMid enables the participants to "reveal
their motif yet conserve their information, besides collective determination ability of pricing such is conducted in a transparent manner. Moreover, TruMid also executes "efficiently and anonymously at the market-vetted price", whereby it is presently "trading high yield, distressed and investment grade securities and will be launching CDS in early 2016".
References:
www.businesswire.com