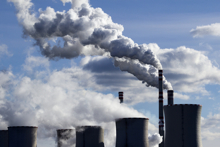 An announcement made on the 23
rd
of October 2015 informed that the "Carbonxt and United Conveyor Corporation" have entered into "an alliance partnership" whereby the duo will be "jointly" designing "new emission control systems" along with "sorbents" that will be useful for "coal-fired power plants" situated in the North American and European continents.
The said venture brings together the expertise on the "air quality control system" from the respective companies. Moreover, it also combines the experts of "activated carbon-based solutions" from both the companies for removing the mercury involved so as to simplify the respective company's attempts at complying "with stringent emission control regulations".
The C.E.O of Carbonxt, David Mazyck, PhD, pointed out:
"Carbonxt is pleased to merge forces with UCC in our new joint endeavor. By combining our companies' reputations for exemplary customer service, we will now be able to provide support to address a wide range of our customers' needs. Together we will offer holistic engineered solutions and added benefits to all our customers, whether it be for concerns related to PACs or ACI equipment and/or ash handling system operation and optimization."
While, UCC's Environment Control – technology manager, Jon Norman added:
"Carbonxt offers superior advancement in brominated and non-brominated carbons with the ability to customize sorbents to suit individual plant needs. The Carbonxt methodology in providing specialized customer solutions is very much in line with how UCC conducts business. Carbonxt has an excellent reputation for its R&D capabilities and industry knowledge. UCC in parallel has over 95 years of industry experience and an equally respected reputation for leading air quality control technology. By coordinating efforts, our two companies are co-managing risk and guaranteeing the most cost-effective solution for our customers."
Any power generation units situated in Europe and North America that require "the use of activated carbon injection" in order to curb the emission of mercury can avail the joint venture offering of Carbonxt-UCC.
Carbonxt participates actively in the "global effort" to bring down the "pollutants" from the environment around us by developing "specialized engineered powdered activated carbons". The company has an "industry-recognized" Research and Development team which "maintains" a one pointed goal of "continual development and manufacturing of advanced engineered sorbents". Consequently, the power generation units can meet the compliance demands and "individual plant needs" with the help of the sorbents thus developed.
While BusinessWire informs:
"United Conveyor Corporation (UCC) is a global leader in environmental solutions for material handling and air pollution control technologies in power generation. Since 1920, UCC has been committed to the design, supply, construction, and maintenance of world class hydraulic, pneumatic and mechanical conveyor systems precisely engineered to better serve utility providers. UCC maintains a robust team of research & development engineers, designers, and supply chain personnel to ensure the highest degree of performance, quality and timely delivery of manufactured components and replacement parts".
References:
www.businesswire.com