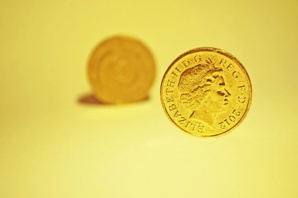 After last October 2016, inflation rates in Britain would were on the exponential growth curve, has unexpectedly "slowed" down last month, whereby giving rise to "expectations among investors" of the possibility of BoE soon raising "interest rates for the first time in a decade".
There was an increment of "2.6 percent" in consumer prices comparing the respective figure of last year, reported the "Office for National Statistics", while economists had thought the rate to "remain unchanged". Following the data, Sterling slipped down by "half a cent against the U.S. dollar", while the bond rates of the "British government" soared giving BoE "little pressure to raise rates" in their early August meet, although some policymakers are concerned about the "rising prices".
The inflation drop marked the "sharpest" one "between any two months since February 2015". This phenomenon largely reflects the drop of oil process worldwide, while pointing at the "slowing price pressure in factories". Aberdeen Asset Management's Chief Economist, Lucy O'Carroll, said:
"This is going to kill the chances of a rate rise in the short term. We will learn more about the Bank of England's thinking in a couple of weeks, but we can expect the calls for a rate rise to reduce to a whimper".
Nevertheless, other economists are of the opinion that the inflation is to "pick up again soon" which could toughen household situation wherein salary hikes are slower than price hikes. While, Scotiabank's economist, Alan Clarke:
"Although this has taken pressure off the Bank of England, I still think inflation will exceed 3 percent later this year. There's lots of pressure still in the tank."
Brexit decision has triggered a sharp rise in British inflation, pushing down the "value of the pound", resulting in "more expensive" imports.
This year has offered surprises to BoE given the "speed" of inflation increment, whereby recently it forecasted a peak inflation "2.8 percent later in 2017", while "most economist" foresee the inflation to touch "at least 3 percent". However, the BoE's prediction of inflation touching "2.6 percent" in June turned out to be accurate. Although, so far there has been no respond from BoE.
Nevertheless, some of central bank's officers have hinted on a coming "rate hike". While, Reuters informed:
"Three of the BoE's eight rate setters voted to raise rates in June although one of the dissenters has since left".
"A Reuters poll of economists published on Tuesday showed the BoE was expected to keep rates on hold throughout 2017 and 2018, as it waits to see if wages catch up with price rises and how the economy copes with the approach of Brexit".
References:
www.reuters.com