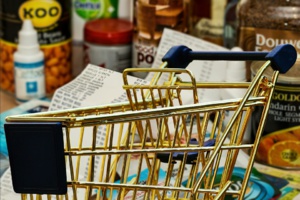 Reuters reported that Walmart Stores Inc. is set to make an investment of "$50 million" in New Data, the latter being the online "grocery and delivery firm" based out of China and a "joint venture" which is partly owned by JD.com.
Moreover, in the process, Walmart will be extending its affiliation with the "local online players", in an attempt to increase sales in China, the "second-largest economy" of the world.
China strategies for Walmart underwent a shift following the sale of its "own online platform Yihaodian", which took place in the earlier part of this year, while in exchange they acquired a stake in JD.com Inc., "local e-commerce giant".
Reports have it that the investments of Walmart in New Data will support the company to reach out to Chinese shopping clients with "faster delivery" amid the "fiercely competitive online grocery market". Over twenty five millions customers have registered with New Data, while its delivery operations cover more than three hundred cities in China.
References:
http://www.reuters.com/