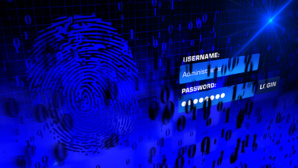 Passwords have been one of the vulnerable points of technology, whereby Google has under taken its "new Project Abacus" in an attempt to redeem the situation. The said project will enable Android devices to recognise their users through "their movements and usage patterns" like from their typing style or their facial structure for that matter.
Nevertheless, the "behavioural biometrics" that is presently in use for accessing online Scandinavians bank accounts pose a problem to Google's upcoming technology. According to Digitallook:
"Banks in Sweden, Denmark and Norway have been making use of a system known as BankID. 6.5 million users are currently active in Sweden and over three quarters of Norway's adult population are signed up to the service, according to GMSA personal data findings".
The "Advanced Technology and Projects Unit" of Google is currently busy in developing the Abacus technology, which is likely to come out by the end of this year. Abacus will create a profile of users based on their consistency of typing speed and the swiping angle on their touchscreen, which can remove the hassle of typing in any passwords.
Neal Costigan from BehavioSec firm believes:
"...most people don't mind a challenge, but you don't want it all the time".
Passwords have long been considered a problematic issue in term of security. In a trial experiment that was conducted by BehavioSec in collaboration with DanskeBank, wherein "18,000 users and 50,000 transactions" were involved, the results showed that "the behavioural biometrics were able to detect fraud in 99% of cases".
However, behavioural biometrics also raise "personal privacy" related objection as per "Personal Privacy Problems Sceptics" which has recently gained media popularity. However, in a defensive stance, Costigan stated:
"We're talking about swiping across a screen, it's not about the things that you are typing".
In fact, other companies like "BioCatch and NuData from Israel and Canada respectively" are also investing in such technology besides BehavioSec. However, the latter seems to gain recognition especially after its "partnership with Telesign". While, Digitallook also adds:
"Android smartphones are in the hands of around 1.4 billion users currently, so Project Abacus could still allow Google to wrestle the mainstream technology from the Scandinavian banks that are using it on a smaller scale at the moment".
References:
http://www.digitallook.com/