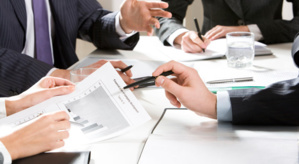 New York – 07 October 2015 – In a collective announcement made by an investor group on the 4
th
of October 2015, the "winning bidder for the Relativity Television business" under the "Chapter 11 estate" which deals with "Relativity Media LLC" conducted under "bankruptcy auction process" was revealed. The investor group comprises of:
"Anchorage Capital Group, L.L.C., Falcon Investment Advisors, LLC and Luxor Capital Group, LP".
In the words of the investor group:
"We are very pleased about the outcome of the auction and excited about beginning the process of further strengthening Relativity Television. As one of the largest suppliers of high quality television programming in the United States, we believe there are attractive opportunities to drive innovation, creativity and growth to enable the business to realize its full potential. Upon completion of the sale, Relativity Television will be well-capitalized with a strong and creative senior leadership team, incredible human resources and valuable partner relationships, and we are confident that the business will be extremely well-positioned to achieve sustainable, long term success."
The bankruptcy court is to receive the presentation of Relativity Television business' sale which will be bought over by "the Investor Group". The said hearing is expected to be in this month itself. Given the court's verdict in the Relativity Television's favour, the latter will become "a separate company" and will be relieved from "Chapter 11". This might take place around the 20
th
of October 2015.
Based at New York, Anchorage Capital Group, L.L.C. has been registered as an "investment adviser" which began to function from the year of 2003. The firm handles "private investment funds" for credits and in "special situations". Moreover, it deals with "illiquid investment markets of North America and Europe" with the help of "an active long and short basis". In fact, the particular focus clients are "defaulted and leveraged issuers".
As per BussinessWire's description:
"With offices in Boston and New York, Falcon provides innovative capital solutions in amounts of $10 million to $75 million to middle market companies. Since its founding in 2000, Falcon has invested in over 65 companies in a broad range of industries to support acquisitions, recapitalizations, buyouts and organic growth".
On the other hand, Luxor Capital Group, LP too is registered as an "investment advisory firm" and is situated in New York. The founding year of the firm is 2002, whereby it:
"...acts as the investment manager to a number of private investment funds and as of August 1, 2015 had approximately $5.8 billion in assets under management".
References:
http://www.businesswire.com