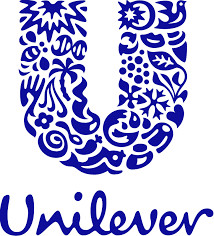 As per multiple sources who are familiar with the matter at hand, at least 3 bidders are expected to be shortlisted for the second round of auctions for Unilever's margarine and spreads business.
Blackstone and CVC Capital Partners, the two private equity groups who had participated earlier are no longer in the fray, for a business which could be worth more than $7 billion (5.33 billion pounds), said sources.
Further, BC Partners, which bid on its own, has also not made it to the second round of auctions, which is led by Goldman Sachs and Morgan Stanley, said sources.
They went on to add, a team comprising Bain Capital and Clayton Dubilier & Rice (CD&R) is expected to move to the second round along with private equity firms KKR and Apollo.
All sources have preferred the cover of anonymity since the process is private.
While Bain, Unilever, and Apollo declined to comment, BC Partners, Blackstone, CD&R, CVC and KKR were not immediately available for comment.
Unilever was compelled to put the business up for sale following a $143 billion takeover bid by Kraft Heinz in February which jolted the Anglo-Dutch conglomerate into improving shareholder's return on investment.
Although the business has high profit margins, it is however shrinking with consumers in the West eating less bread and margarine.
As per sources, it is likely that Bain and CD&R led consortium could emerge as front runners since one of CD&R's partners is Vindi Banga, a 33-year veteran of Unilever.
However,
Apollo
is also a contender and has gained significant experience in buying businesses from large conglomerates and turning them around for profit, said sources.
In December 2016, Apollo had managed to win a $1.5 billion cash deal to acquire Lumileds, a car lighting and LED components firm, from Philips. Again, in 2015 it won control of Saint-Gobain's glass bottle division Verallia with a bid worth almost 3 billion euros.
Sources expects Unilever to wrap up the sale by the end of the year.
Significantly, in the past, Unilever had repeatedly warned that it would spin off its spreads business if it fails to generate a satisfactory price through an auction.
References:
reuters.com